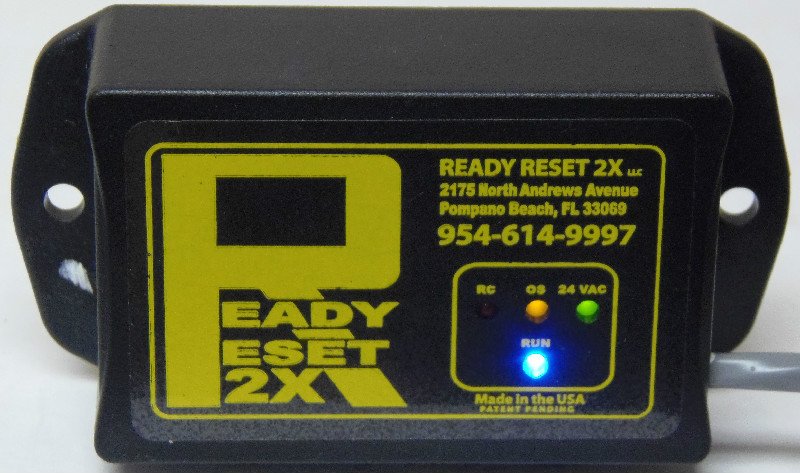 Ready Reset 2x is mounted on the outside of the air handler so that you can see the LED lights.  This will allow you to self diagnose your device, which in turn,will help you to determine some of the common problems.
GREEN:  Verifies high and low voltage supply to the unit.
AMBER:  Flashing indicates the microprocessor controller is operational.
RED: Indicates reset mode, air conditioner is in the off position.
BLUE: Indicates the air conditioner is in run mode.
READY RESET 2X IS THE SOLUTION!
Automatic reset – eliminates the need for manual system reset.
Protects your unit from short cycling due to power interruption.
Adds a second layer of protection to the units safety controls.
Reduces management labor cost and liability.
Solid state device.
24 voltage system installation.
No electrical permits required.
Does not interfere with any of the proprietary safety devices or controls on your A/C unit.
Simple installation.
No buttons to push.
No adjustments.
Works on any size water-cooled unit A/C.
Can be transferred from your old A/C to a new one
Tested and simulated 65 years of use and the device was still running.
10 year warranty on the device.
Manufactured in the USA.
Patent